Mobile RV Repair Sioux Falls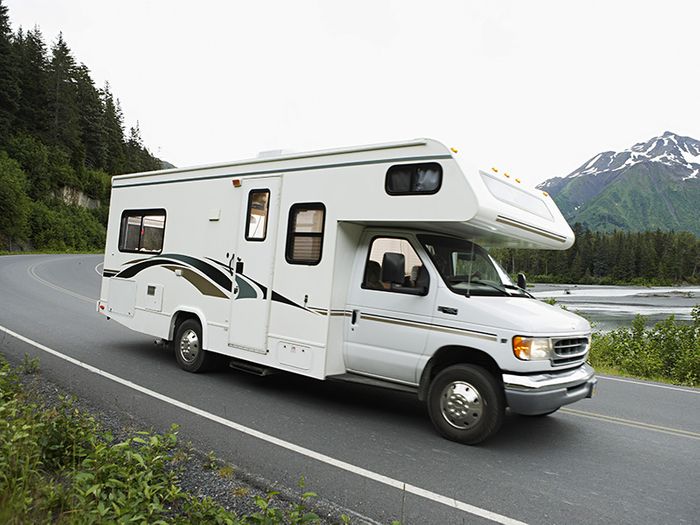 Convenient Mobile RV Repair
At Southeastern Small Engines, we proudly offer reliable mobile RV repair services to the Sioux Falls, South Dakota area and its surrounding regions. We are more than just an RV repair company, we represent a unique blend of expertise and convenience that elevates your RV experience. Our team of seasoned professionals brings years of industry knowledge to your doorstep, ensuring that every repair, maintenance, or upgrade is executed with precision and care.
What sets us apart is our commitment to convenience – we come to you, wherever you are, eliminating the hassle of transporting your RV, camper, or trailer to a shop. Experience the rarity of a service that combines expert craftsmanship with unparalleled convenience. Trust Southeastern Mobile RV Repairs for all your RV needs, and let us bring the expertise directly to you.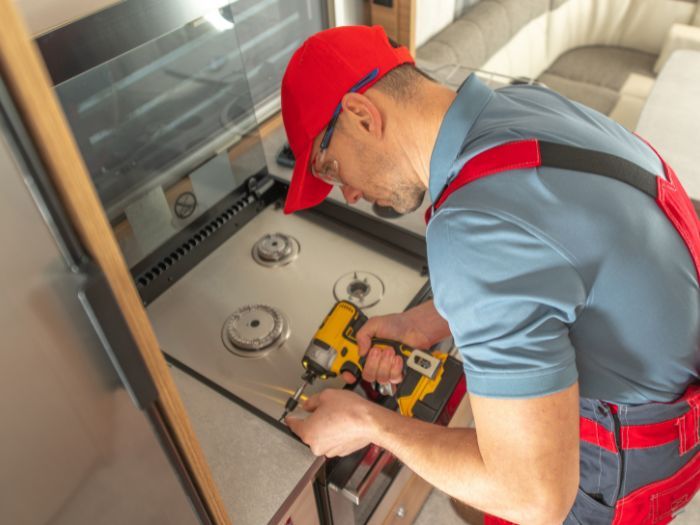 Our RV Repair Services
Mechanical Repairs: RVs are complex machines with various mechanical components, and over time, wear and tear can take a toll. Southeastern Mobile RV specializes in mechanical repairs, ensuring your RV runs smoothly and safely.
Electrical Repairs: Modern RVs come equipped with sophisticated electrical systems. Our expert technicians are trained to diagnose and repair electrical issues such as faulty wiring and generator problems, to ensure your RV's electrical components are functioning optimally.
Plumbing Services: Plumbing problems can be a nightmare for RV owners. Southeastern Mobile RV offers plumbing services to fix leaks, unclog pipes, and repair or replace water heaters, toilets, and faucets. We ensure your RV's water system is in excellent condition. We can winterize and de-winterize your camper on-site.
Appliance Repairs: RVs are equipped with various appliances, such as refrigerators, stoves, and air conditioners. When these appliances malfunction, it can disrupt your journey. Our team can diagnose and repair or replace these appliances to keep you comfortable on the road.
Roof and Exterior Repairs: Weather conditions and road debris can damage the exterior of your RV. Southeastern Mobile RV provides expert RV roof repair services. We repair your roofing, siding, and windows to maintain the structural integrity and appearance of your RV.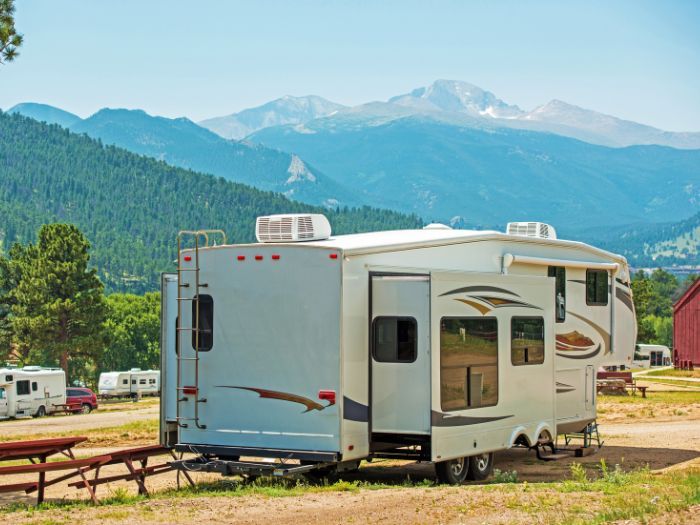 The Importance of Professional RV Repair
Safety: Safety should always be a top priority when it comes to RVs. A professional repair service like Southeastern Mobile RV ensures that all repairs are done to industry standards, reducing the risk of accidents or breakdowns on the road. We are licensed and insured and have many years of experience to keep us safe and efficient.
Preserving Resale Value: A well-maintained RV maintains its resale value better. Professional repairs and maintenance help extend the lifespan of your RV, making it a wise investment.
Time and Money Savings: Attempting DIY repairs without the necessary expertise can lead to costly mistakes and wasted time. Southeastern Mobile RV saves you time and money by providing efficient and effective repair services.
Peace of Mind: Knowing that your RV is in the hands of trained professionals provides peace of mind during your travels. You can enjoy your journey without worrying about unexpected breakdowns.
Frequently Ask Questions About Our Motorhome Repairs
What types of RVs do we service?
We provide mobile RV services for a wide range of RVs including motorhomes, travel trailers, fifth wheels, campervans, pop-up trailers, and more.
Do we provide emergency repair services?
Yes, we offer emergency RV repair services to address urgent issues that may arise during your travels.
How do I know if I need RV maintenance or repairs?
If you are experiencing problems with RV such as system errors, appliance issues, or the RV doesn't seem to be running the same since your last maintenance check, scheduling an appointment with a repair company is ideal. Our technicians can diagnose any problems and make appropriate recommendations based on your situation.
Why Choose Us?
Southeastern Mobile RV is your trusted partner for all your RV repair needs in the Southeastern South Dakota region. Whether you're camping for the weekend along the Missouri River, or have a permanent spot in a local campground, we can come to you and get your repairs done.
Schedule a mobile repair service today!
With a comprehensive range of services, a commitment to safety, and a team of skilled technicians, we are able to ensure your RV remains in optimal condition, allowing you to enjoy worry-free adventures on the open road. Don't compromise on quality when it comes to RV repairs – choose Southeastern Mobile RV for professional, reliable, and efficient services that keep you on the road to adventure. Schedule a mobile recreational vehicle repair service today!