Financing & Christmas Layaway Now Available!
Contact us for more details
Go Karts for Sale in Sioux Falls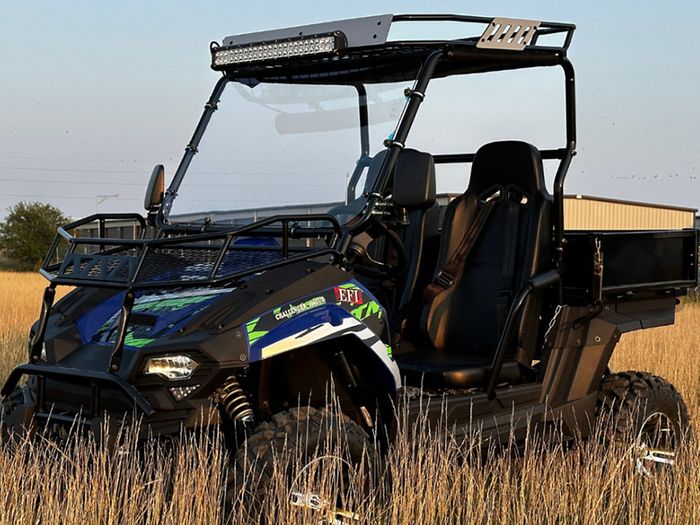 Quality Go-Karts for Sale
Southeastern Small Engine is a factory-authorized Trailmaster go-kart dealer in Sioux Falls, South Dakota. Our experts will help you explore our go-kart collection and select the model that best suits your needs. As a team of go-kart enthusiasts, we have an unparalleled amount of hands-on experience that you likely won't find anywhere else. For decades we have gained experience selling, manufacturing, shipping, servicing, repairing, overhauling, designing, supplying parts, and driving go-karts. Contact us to learn more!
Buying One of Our Go-Karts
We are not just a typical go kart dealership, we are avid go-kart users dedicated to sharing the thrill of these vehicles with others. Unlike other companies that sell several brands of go-karts, we only sell Trailmaster go-karts because we believe they are the best in the industry. Our confidence in these off-road karts stems from their durability, reliability, and ability to withstand all your outdoor adventures.
When you buy one of our go karts, you're not just making a one-time transaction; our team is committed to your long-term enjoyment. We offer free tech support for the lifetime of your go-kart. Our team is here to assist with assembly, troubleshooting, and even everyday usage. To further empower our customers, our company has created a Go-Kart Masters Academy to provide our customers with in-depth go-kart knowledge. We are dedicated to providing the finest go-karts to our customers and ensuring your satisfaction every step of the way.
Why Choose Our Go-Karts
We are more than just a go-kart dealership, we strive to provide you with the best possible go-kart experience. When you buy one of our go-karts, you can expect:
Lifetime go-kart support and technical service

Unmatched experts with an abundance of knowledge

The best go-karts in the industry with innovative features

A free industry best 1-year warranty

A diverse range of go-karts catering to your preferences

Impressive speed, power, and maneuverability
Ready to purchase one of our Trailmaster go-karts?
Whether you are looking for a mini kart for your kids, want to ask questions about the availability, or have an interest in our company and warranty, don't hesitate to reach out to us today. We're here to help you get back to fun with your family!