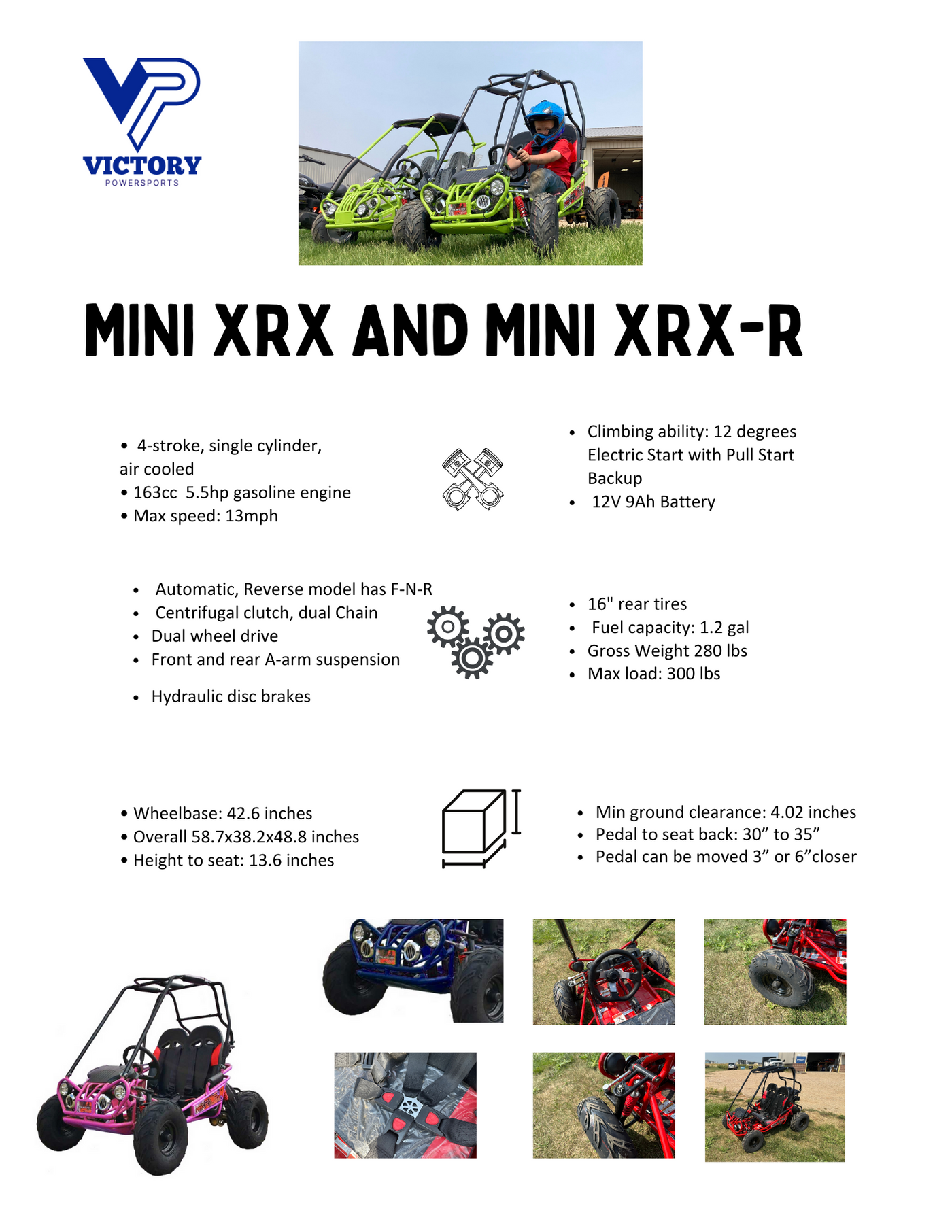 Trailmaster Mini XRX+ Go Kart
The Mini XRX+ is a great go kart for beginner riders ages 4-10.
The Mini XRX+ go kart has a wider frame and seat, extended leg room, taller frame and larger front and rear tires compared to the standard, old style Mini XRX. This small kart is designed for younger children between the ages of four and ten. A fully automatic drive system, electric start, punchy four stroke engine and rugged good looks reinforce the fact that the littlest TrailMaster go kart in the lineup sports the features of its bigger brethren.
Everything you love from full size go karts, but in a tiny package! The smallest riders in your crew can finally get their chance to drive. Get them started on a kart their size so they can gain confidence and independence.
Key Product Features Include:
5.5 hp Honda clone engine
Double Seat
Fully Automatic Transmission
Dual chain Drive with centrifugal clutch
Full Suspension
Electric Start
Recoil/Pull Start Backup
Rack & Pinion Steering
Dual A-Arm Suspension
Rear Disc Brake
Dual 5-Point Seat Belt Harness
Speed Limiter on throttle pedal and governor on engine
Large Knobby Tires
Remote start and Cut-Off Switch
Horn
Dual LED Headlights
3-Position Adjustable Pedals
12 Month Warranty on all Manufacturer defects
Also available with reverse, see Mini XRX-R+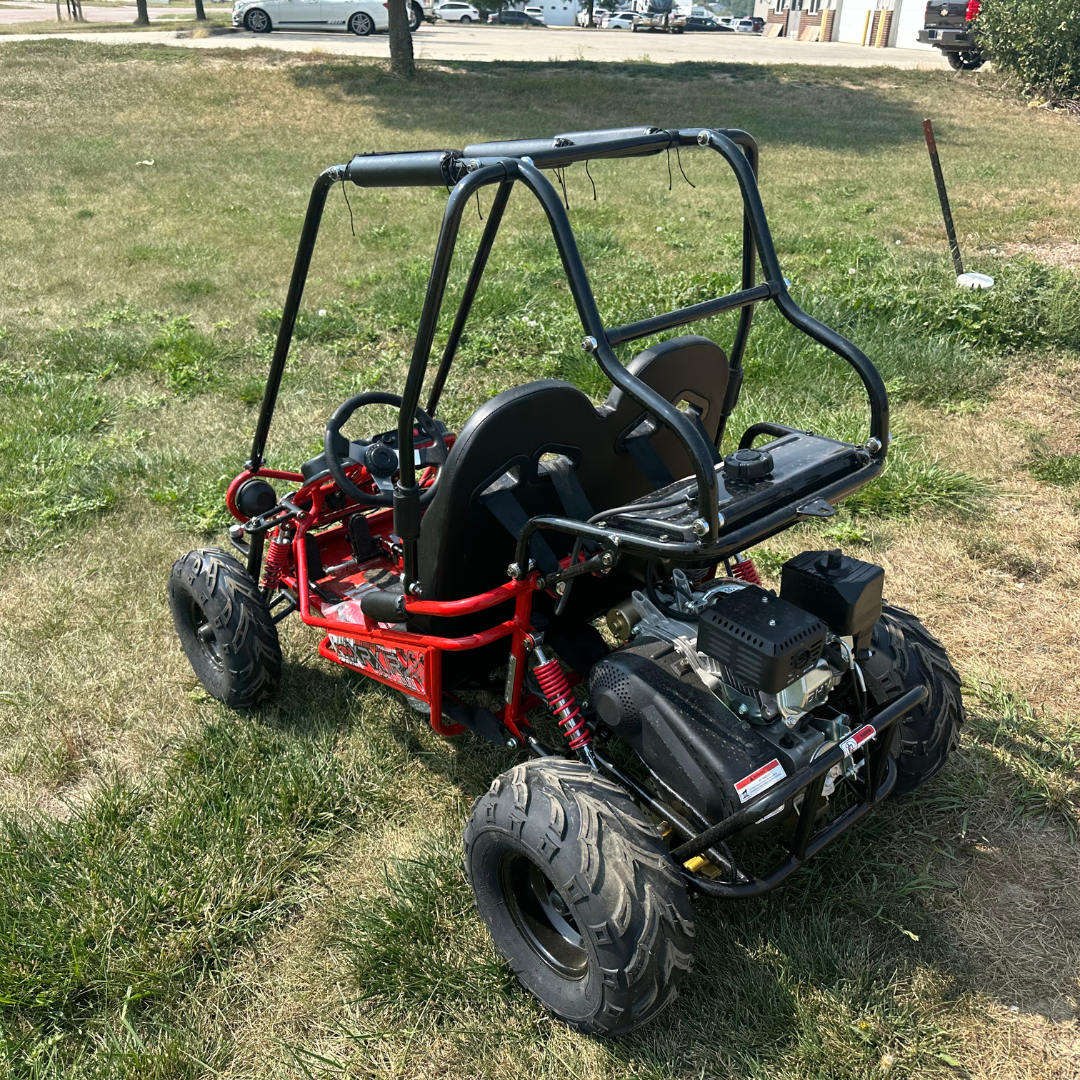 Premium Features and Engineering
Heavy duty shocks on the rear swing arm make for a smooth ride so your little one can focus on the fun. Large off road tires give you the chance to ride on any terrain! Then black roll cage and black rims make this kart look like a real off road machine, not just a cheap toy.
Trailmaster Mini XRX
This is NOT the same as the go karts you see at the big box stores and franchised supply stores. These karts are engineered with mastery. The heavy gauge steel tubing is long lasting, each part is designed and with precision, and our 12 month warranty is unbeatable!