Lawn Mower Repair Sioux Falls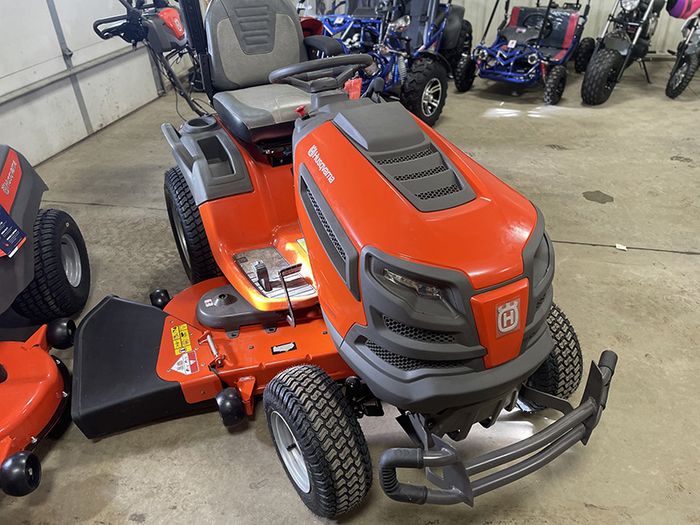 Dependable Lawn Mower Repairs You Can Rely On
When it comes to servicing a lawn mower, you can always count on the expertise and dedication of Southeastern Small Engine. We are proud to offer a comprehensive range of top-notch lawn mower repair and maintenance services in Sioux Falls, South Dakota and surrounding areas. Our team understands that your outdoor power equipment plays a crucial role in preserving your property's pristine condition.
At Southeastern Small Engine, we don't just see ourselves as a repair service; we see ourselves as your partners in maintaining the beauty and functionality of your property. Contact us today!
Our Lawn Mower Repair Services
Southeastern Small Engines takes lawn mower repairs seriously. Our team has a wealth of knowledge and is dedicated to restoring your lawn mower to its original condition. Whether you are dealing with dull or broken blades, belt snaps, or engine issues, we excel at identifying problems and offering comprehensive solutions. We finely tune these outdoor tools ensuring cleaner cuts, enhanced performance, and an extended lifespan.
Whether you rely on your lawn mower for your own home or commercial lawn mowing, we work quickly to return your equipment as soon as possible. Our mission is to deliver prompt and top-quality repair, so you can resume your property maintenance routine without prolonged delays.
Why Choose Our Mower Repair Services
When you choose us as your lawn mower repair company in South Dakota, you can expect:
Quality mower repair services

Improved lawn mower performance

Quick turnaround and minimal downtime

Competitive pricing and cost-effective solutions

Personalize services to meet your needs

Preventative maintenance tips and recommendations
Get Started Today
If you need your lawn mower repaired, Southeastern Small Engines is here to help. Our team is ready to help you tackle all your lawn mower needs. Get in touch with us today!